Dear International Visitors,

Thank you for your interest in coming to DenTech China. We welcome visitors both from domestic and overseas.

Please notify that visa policy from China authority has been changed due to the epidemic control purpose. We suggest that you shall contact your local Chinese embassy or consulate to confirm the effectiveness of your visa even if you have valid multi-entry China visa before. You may search local Chinese embassy through the following website from China Ministry of Foreign Affairs as policies may update from time to time.

https://www.fmprc.gov.cn/mfa_eng/wjb_663304/zwjg_665342/2490_665344/

We really appreciate your support to our show at this special time. We wish to see you in Shanghai when we all back to normal life. If you have any questions, please contact us through dentechchina@informa.com

Good Luck and keep healthy !

DenTech China International Visitor Center
Visa Application Guidance
Foreign Exhibitors/Foreign Visitors/Conference Attendees/Business Matchmaking Participants, who are required to have a visa to enter China, are strongly recommended to process the application at least one month before departure from the country of origin. The event organiser can provide an invitation letter for prompt visa processing. The invitation letter will be ready
within fifteen business days
of receiving all documents. To improve the efficiency to make official invitation for foreigners, DenTech China still achieve on system this year. Please follow the step to apply it.
STEP 1:
• First, please register/log in via
https://dentech.corpit.com.cn/UserAuth/EmailLoginRegisterEn?sales=10005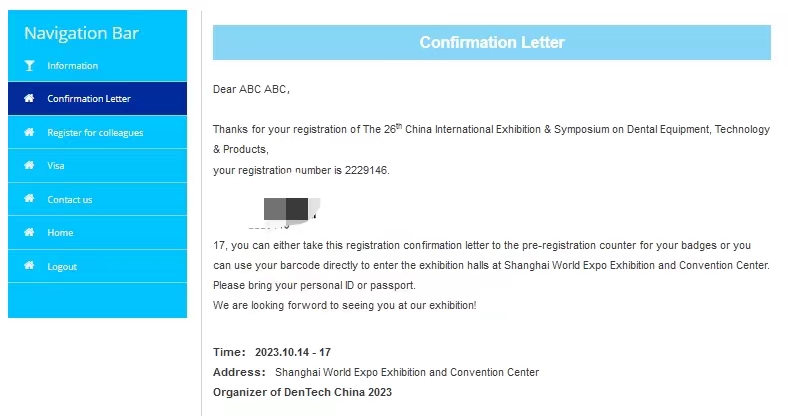 STEP 2:
• Fill the basic information and submit.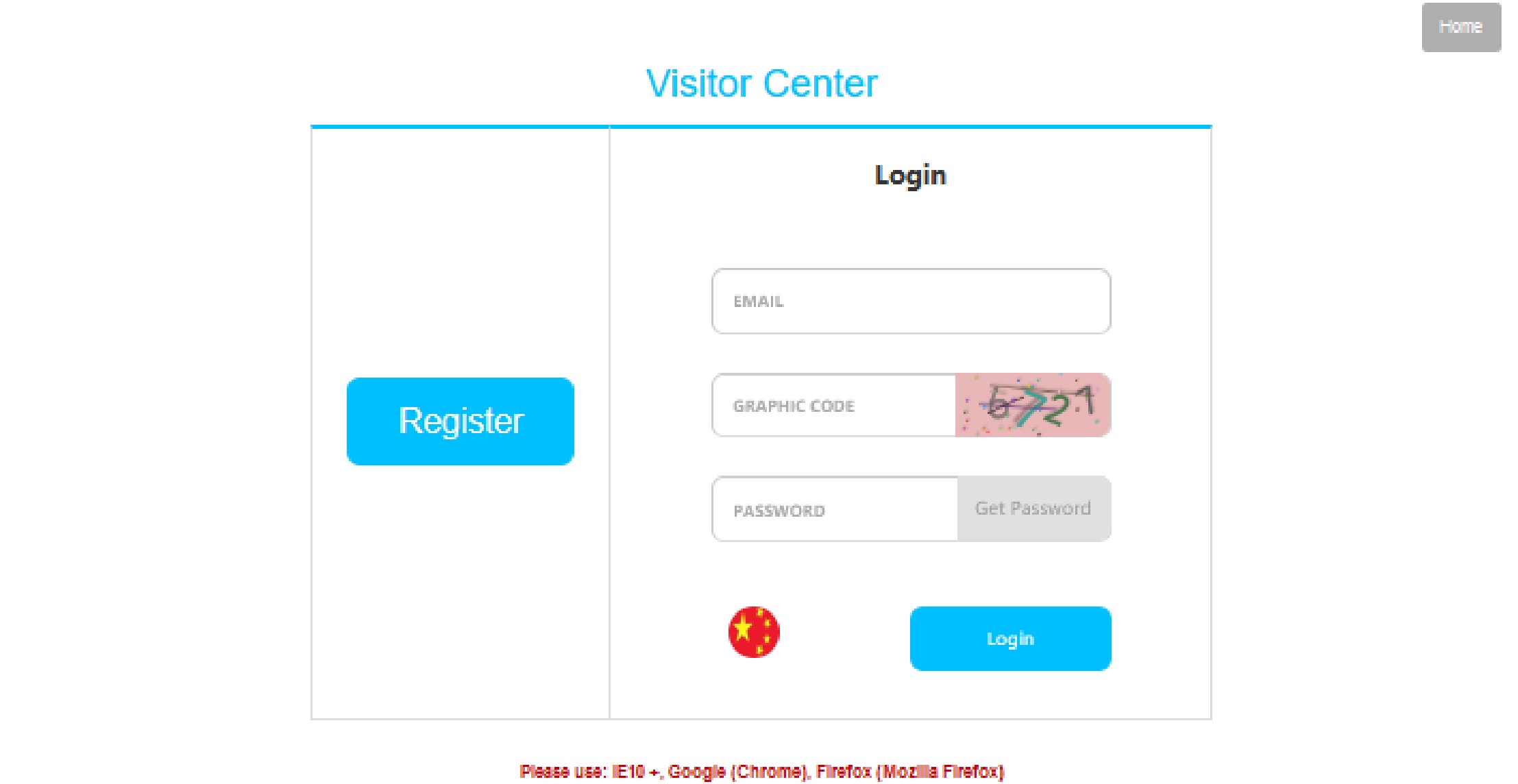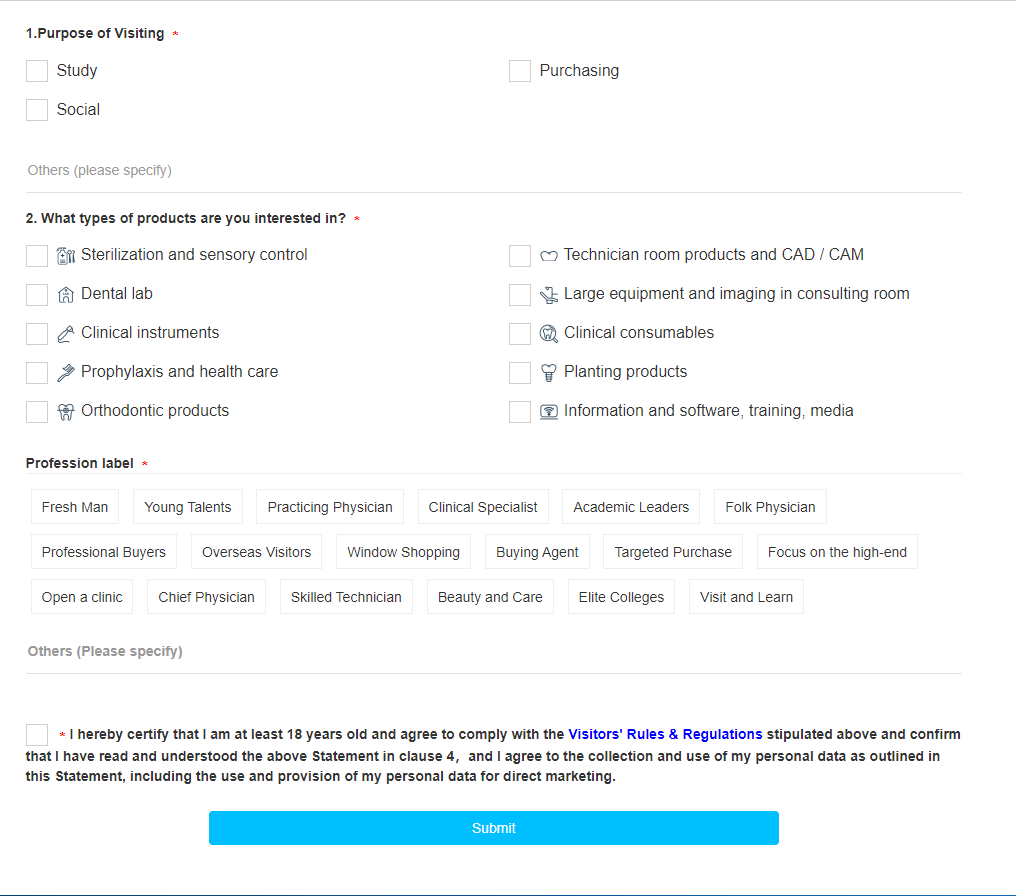 STEP 3:
• Then, you will find the Visa in the Navigation bar. Fill in the form as required and submit.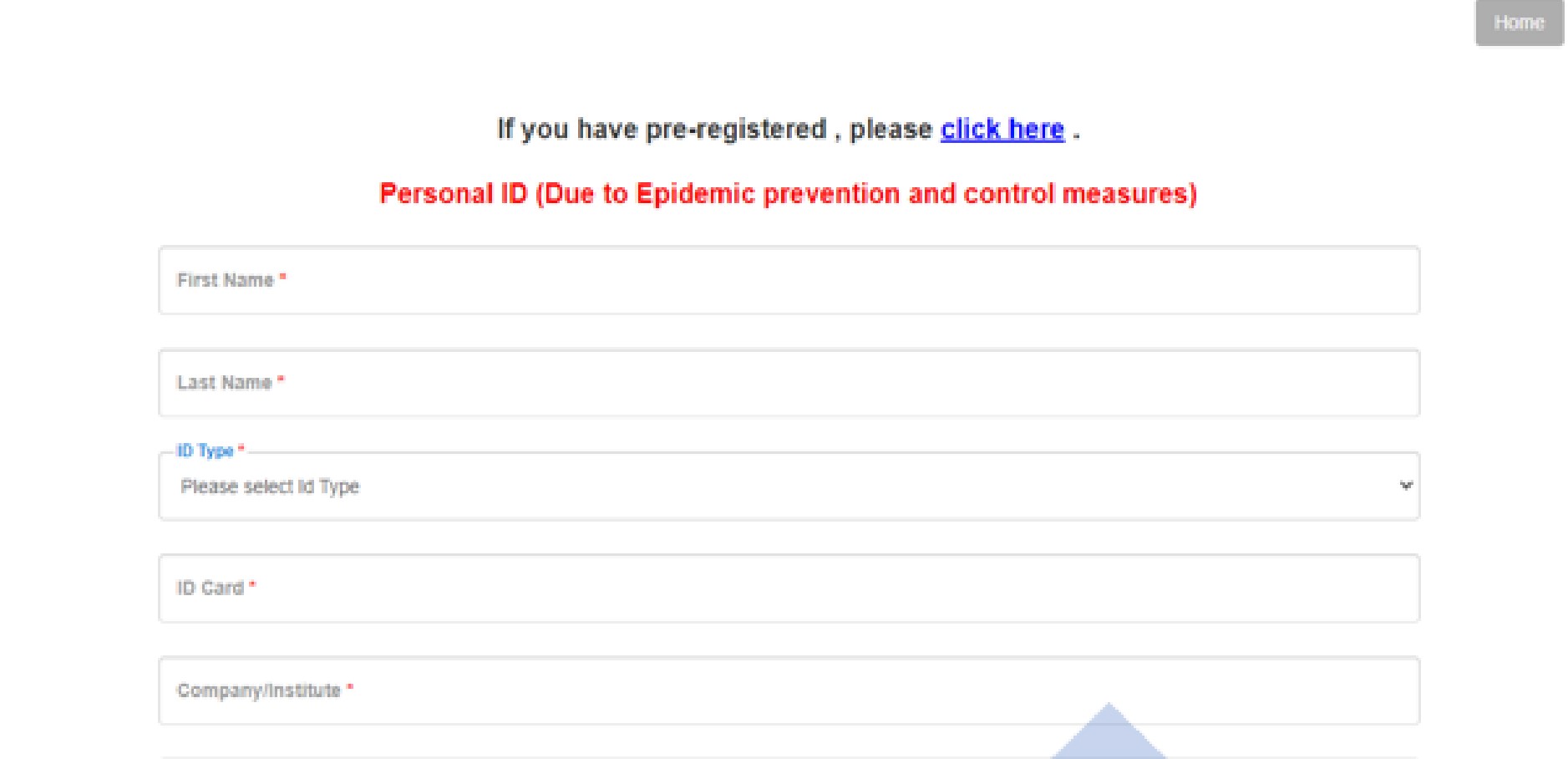 Once all of the above mentioned things are done,
Pass
will be received after official verification and you can download and print it directly. If you were
Rejected
, please send your Full Name (Be consistent with your passport name) and mobile phone number to dentechchina@informa.com ,we will assist you to deal with it.